Post by QPR Report on Aug 24, 2009 6:37:49 GMT
Edit another year...
51 Years ago today - one of my all-time QPR favourites, Barry Bridges - made his QPR Debut... (I was there

)
August 24, 1968, QPR's new record signing, 27-year-old Barry Bridges, signed from Birmingham City for 50,000 pounds, made his debut at Loftus Road against Joe Mercer/Malcolm Allison's First Division Champions, Manchester City.
Another in a series of surreal moments for QPR that season: QPR playing the First Division Champions at Loftus Road.
My "classic" image of Bridges: Him breaking through on goal, the goalie coming out; Bridges chipping/lobbing the goalie for a goal. And very fast.
The QPR Team
for Bridges debut against Manchester City (who presumably had Book and Bell and Lee and Summerbee and Corrigan - but don't recall/havent check)
Kelly
Hazell Watson Sibley Harris
Morgan Keen Sanderson Morgan
Allen Bridges
Bridges scored on his QPR debut and ended the season as joint top goalscorer (with 8 goals from 28 games - including in QPR's last game of that relegation year: QPR's 1-2 defeat to Chelsea at Stamford Bridge.)
The following season, the former Chelsea and England forward, Bridges scored 21 goals in 38 league games + 3 cup goals. A forward line of Bridges, Rodney Marsh and Frank Clarke was devestating that year.
Bridges played his last game for QPR against in September 1970 Bristol City (Scoring) before joining Millwall in September 1970
The days when QPR used to thrive on Chelsea "rejects"
Video - And the game - look at Loftus Road!



From Bushman's 1968/69 Archives
qprreport.proboards.com/thread/22767/1st-division-1968-69-season
Mike Summerbee (Man city) challenges Rangers goalkeeper Mike Kelly (right)
Barry Bridges scores his first goal on his debut against Manchester City. The South Africa Rd stand was still being built
Q.P.R 1 - 1 Man City. Scorer: Barry Bridges.
Goals Record/Profile
en.wikipedia.org/wiki/Barry_Bridges
Bushman Michael Wale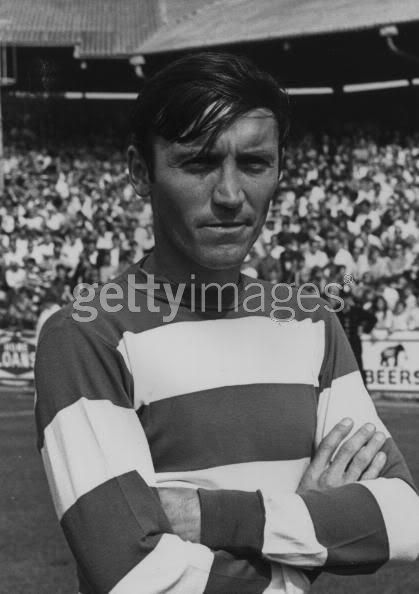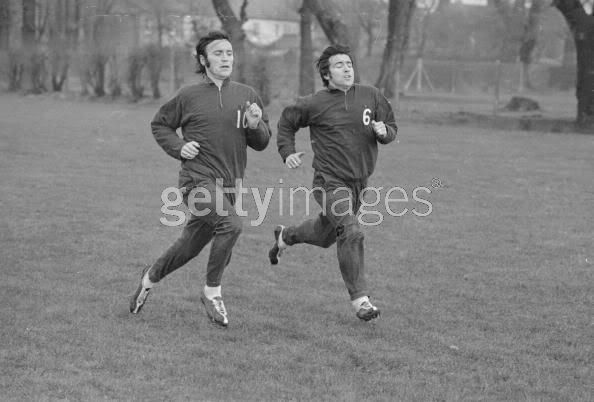 Don't see a typical Bridges goal, but do see Bridges winning a penalty against Chelsea
And against Sheffield United

And article from last year re his retirement
images.google.com/imgres?imgurl=http://www.eveningnews24.co.uk/assets/images/dynamicfeed/yallopv20080107121245.jpg&imgrefurl=http://www.eveningnews24.co.uk/content/news/storyrss.aspx%3Fbrand%3DENOnline%26category%3DNews%26tBrand%3DENOnline%26tCategory%3DNews%26itemid%3DNOED05%2520Jan%25202008%252010%253A48%253A25%253A733&h=300&w=230&sz=51&hl=en&start=20&um=1&usg=__bdPmvGoBv4qdJR6qt-_w3S7E2Xs=&tbnid=C6zSjOZyg2-9PM:&tbnh=116&tbnw=89&prev=/images%3Fq%3D%2522barry%2Bbridges%2522%2Bqpr%26um%3D1%26hl%3Den%26sa%3DN