Post by QPR Report on Jun 23, 2009 17:14:14 GMT
50 Years ago: June 23, 1970
Phil Parkes
- Remember reading the news story when we signed Parkes in the Summer of 1970, when I was at skool: "Strongly tipped for England U-23 honours" A star from the very first game

Was there to see Parkes' QPR DEbut -Second game of 1970/71. After we sold Mike Kelly. Alan Spratley played in the opener at Birmingham. Then Parkes QPR Debut in a 1-3 Loss to Leicester (with Phil Parkes). But despite the result, Parkes was good from that very first game.
Give Me Football "On this day in history: June 23""...Queens Park Rangers sign Phil Parkes from Walsall for £15,000 – a bargain price - as the Saddlers are told to sell by their bank manager. FROM BUSHMAN ARCHIVES
August 1970
--
From Bushman's Archives
Click on the link below to read more Michael Wale reports on the QPR Report History Board
--
Then Feb 22 1979
35 Years ago today "West Ham United set a new transfer record for a goalkeeper when they paid £527,000 for Queens Park Rangers' Phil Parkes."
Also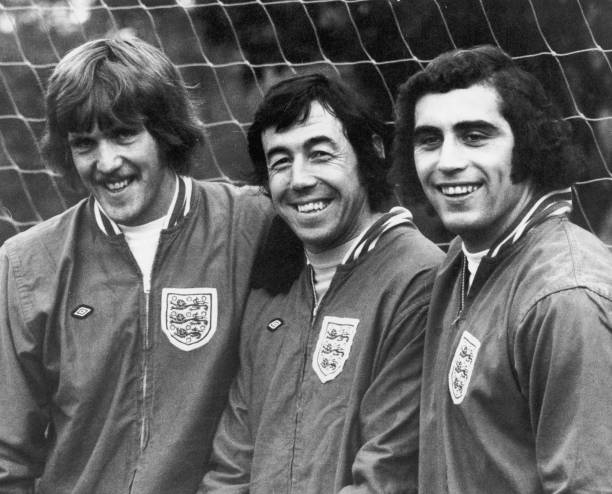 QPR OFFICIAL SITE
PUBLISHED
16:00 11th December 2013
by @officialqpr
Former R's stopper reveals all in Issue 04 …
LEGENDARY R's stopper Phil Parkes has revealed he almost turned down the opportunity to sign for Queens Park Rangers – mistakenly believing he was about to join a Scottish club.
In an exclusive interview for issue 04 of The Inside'R', Parkes – who went on to make 406 appearances for the R's in a memorable playing career in W12 – lifts the lid on a whole host of topics alongside current number one Rob Green.
The duo discuss an array of key subjects, including the match-ball, media scrutiny, the goalkeepers union and how the opportunity to join the R's arose.
"I was on holiday when I first found out about QPR wanting to sign me," Parkes told The Inside'R' – out next week.
"There were no mobile phones in those days. I was down in Weymouth and had a telegram pushed under the door. It just read 'you've got to ring the secretary at Walsall immediately.'
"There was no phone in the boarding house we were staying, so I had to pop into town to find a phone-box. I got through and was told about the offer being accepted from QPR.
"They wanted me to go there straight away, but I didn't have my driving licence and we'd organised a coach for the journey home after the holiday. Secondly, I said, I'm not going to Scotland for anybody.
"That was when the secretary shouted down the phone telling me QPR were a London club in the second division!
"I went down the following week and signed and it became a very, very special place for me."
Issue 04 will be available across all tablet devices – for FREE – but supporters should note it is not available on any smartphones (apple or Android). This is to ensure the quality and content is totally readable across all approved tablet devices.
You can still join over 20,000 R's fans in downloading issue 03 HERE, so don't miss out!
www.qpr.co.uk/news/article/101213-parkes-i-thought-i-was-scotland-bound-1226360.aspx
Read more:
qprreport.proboards.com/thread/37900/phil-parkes-talking-transfer-walsall#ixzz35RUb6juc
+
From Bushman's Archives
27th August 1974
And other "On this Day" in general re Football
www.givemefootball.com/premier-league/on-this-day-in-history-june-23
link