Post by rickyqpr on May 18, 2019 13:39:48 GMT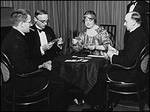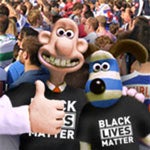 BUT, not at any price. Just wondering what he'd fetch in today's market, what would Rangers fans be happy with - £8-10m??
We'd probably sell for £4m though.
Personally, I wouldn't expect much more than £3 million unless more than one club is interested.
The Luke Freeman of the first half of the season & the home game against Leeds is certainly worth more than that, but the player that ended the sesson isn't.
I also struggle to think of one Premier League club that will make an enquiry unless Sheffield United or Brighton do. He would not have been in the Norwich, Villa or Derby (due to Wilson & Mount being on loan) starting team, but he may have made the difference to Leeds, West Brom or Middlesbrough being promoted.
I know many will disagree with me, but I feel Freeman is a top of The Championship player but that is his limit. Don't get me wrong, that is a bloody good level to achieve! I've also seen Matt Phillips play in the play offs & Freeman is a far superior player to him. How we got a penny for Phillips on those performances is beyond me!
It may be that a club like West Brom, Stoke or Cardiff might feel he is likely to improve their chances of promotion & make an offer. Hopefully, if they do, at least two of them will be involved! I didn't include Leeds as they may freefall this summer!
I think that only Leinster, Lumley, Eze and Freeman would command any realistic fees to provide a transfer budget.
IMHO I think we will hold onto Lumley and let Ingram go (probably for less than we still owe on him). I think that Eze could be persuaded to get more game time before moving on. That leaves Leinster and Freeman.
If Warburton wants to rebuild by bringing in his own players, he will have to sell one or both.
There are many out of contract players out there, but the good ones will have many suitors and we are not very attractive right now.
So it will not be easy! But when was it ever?