Bushman
Administrator


QPR Report Archivist
member is offline








Joined: Oct 2008
Gender: Male


Posts: 7,035
Location: The Bush & Herefordshire

Ledley King retires from playing
« Thread Started on Jul 19, 2012, 10:57am »

---


Tottenham defender Ledley King retires from playing

Tottenham defender Ledley King has retired from professional football and will take on an ambassadorial role at the club.

The former England defender, 31, has struggled with injuries for a number of years and has been unable to train on a daily basis.

"Sadly my injuries and inability to train have finally brought an end to my career," King told Tottenham's website.

"I'm pleased that I can continue to work within the club."

King added: "I have been here since I was a boy.

"I have always considered it my club and have always found it hard to imagine wearing the shirt of another team.

"I would like to say thank you to everyone at the club and to the fans.

"I have missed a lot of football over the years, but the Spurs fans have always been patient and incredibly supportive with me during difficult periods."

Tottenham chairman Daniel Levy described King as a "wonderful player, captain and ambassador".

"It has been well documented how he has battled against injury over the years," said Levy.

"It is testament to the character of the man how he managed to sustain such high standards of performance on the pitch, while providing such fine leadership."

King joined Spurs as a trainee at the age of 16.

After his debut in 1999, he went on to make 264 league appearances for the club, winning the League Cup in 2008.

The centre back also represented England 21 times and was in the 2010 World Cup squad.

His last appearance for his country came against the United States in South Africa two years ago.

King's last Premier League appearance for Tottenham came in a 1-0 defeat at QPR on 21 April.

http://www.bbc.co.uk/sport/0/football/18902734

---

The jean genie lives on his back
The jean genie loves chimney stacks
Hes outrageous, he screams and he bawls
Jean genie let yourself go oh

Trevor Bolder RIP
Jon Doeman
Terry Venables


member is offline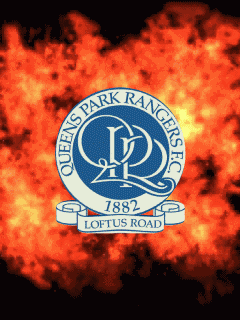 Joined: Sept 2010
Gender: Male


Posts: 4,937

Re: Ledley King retires from playing
« Reply #1 on Jul 19, 2012, 11:08am »

---

We saw his last game!
Good player he was, shame about the injuries.

---

R.I.P
marianqpr
Ian Holloway


member is offline









Joined: Jan 2010
Gender: Female


Posts: 407
Location: Ireland

Re: Ledley King retires from playing
« Reply #2 on Jul 19, 2012, 7:36pm »

---

Shame that the injuries have put a stop to his career, as he could surely have played for another couple of years otherwise.
It is so unusual nowadays for a player to stay at a club for his whole career and the Spurs fans really love him.
When we played them at White Hart Lane last season, I was amazed at how the fans cheered every time he touched the ball.

maudesfishnchips
Global Moderator


member is offline








Joined: Jul 2012
Gender: Male


Posts: 2,288

Re: Ledley King retires from playing
« Reply #3 on Jul 19, 2012, 7:46pm »

---

we nearly signed him didnt we?

---

"We haven't made the investment of this summer to simply compete at the same level as last season. The investment has been made so that we feel we are a club which can compete against – and beat – every club we play."